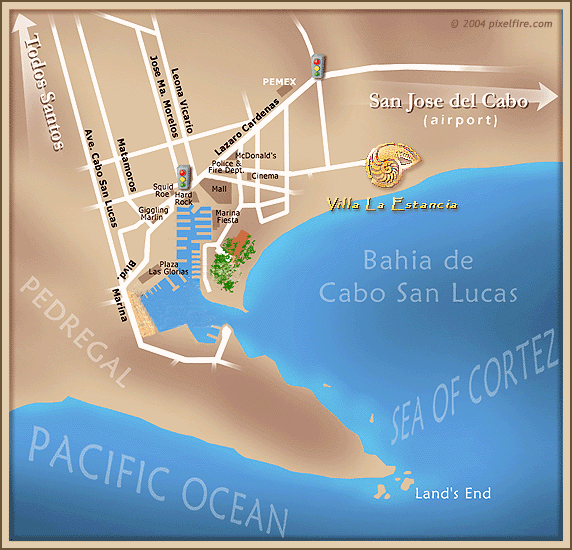 Location, Location, Location…
Medano Beach, close to restaurants, activities, world-class marina and downtown shopping!
The Villa La Estancia Resort is located directly on Medano Beach, Cabo's "swimming beach."  Medano Beach is where all the fun is: restaurants, activities and great resorts.
Medano Beach is the sheltered beach. Land's End blocks the heaviest surf and wind, resulting in a mostly gentle beach.
Villa La Estancia is located a short walk from downtown (one mile) and just ten minutes from the great restaurants on Medano Beach.
The "spring break" and restaurant area of Medano Beach is located near the marina, a ten minute walk along the beach. Villa La Estancia is conveniently located, but just far enough away for solitude.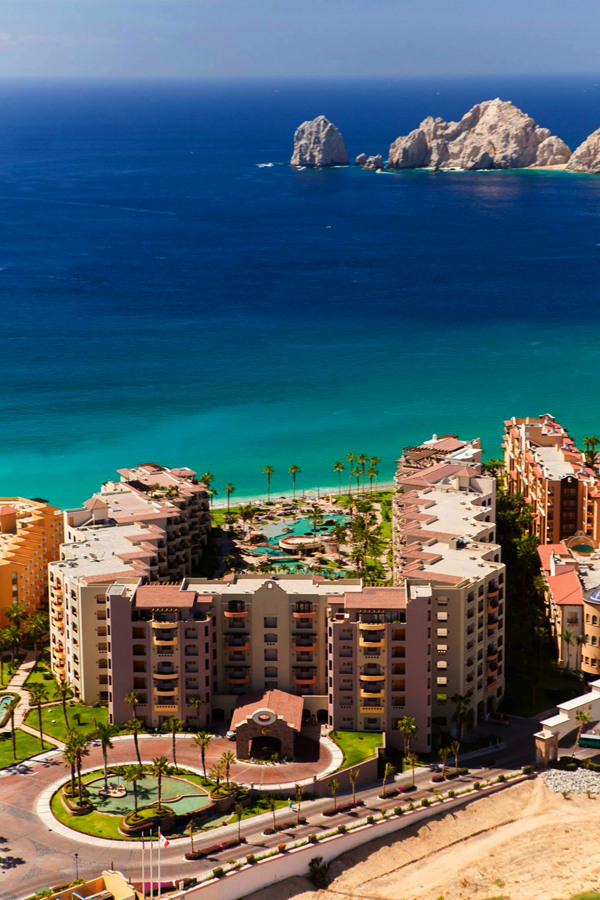 Layout of our villas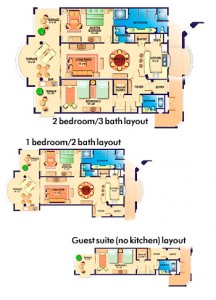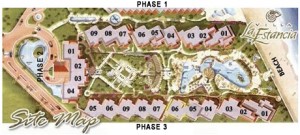 Villa 1707 is located in Phase One, Building 7, 7th floor (of eight)
Villa 3708 is located in Phase Three, Building 8, 7th floor (of eight)